Special guest: Dr. Alan Goldhamer completed his training as a chiropractor in Oregon and as an osteopathic physician in Sydney, Australia. He has been the director of TrueNorth Health Center for the past 34 years. TrueNorth Health is a multidisciplinary practice that includes doctors of medicine, osteopathy, chiropractic, naturopathy and psychology, and they treat patients with conditions ranging from high blood pressure and diabetes to autoimmune disorders and lymphoma in their 63 bed facility. They utilize a nutritional medicine approach, including the use of an exclusively whole plant diet that is free of added salt, oil and sugar (SOS-free diet). They specialize in medically supervised, water-only fasting.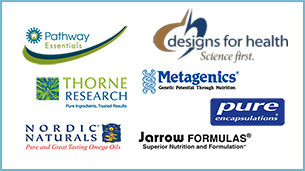 Dana Laake is a licensed nutritionist providing preventive and therapeutic medical nutrition services for over 25 years. Her practice includes the nutritional evaluation and treatment of the full spectrum of health issues affecting children and adults. Dana holds a Master's degree in nutrition from the University of Maryland.
Dr. Kevin Passero a Doctor of Naturopathic Medicine has trained extensively with leading doctors in the field of natural medicine. In his practice, Dr. Passero focuses on restoring harmony to both the body and mind using advanced protocols that incorporate botanicals, homeopathy, vitamins, and nutrition.
Kate Costello focuses on functional nutrition by emphasizing the healing power of whole-food nutrition and wellness practices like movement, stress-reduction and sleep hygiene. Kate earned her graduate degrees in nutrition and health coaching at the Maryland University of Integrative Health, and works as a nutrition advisor at Village Green