Special guest: Dr. Tom O'Bryan's is an internationally recognized, admired and compassionate speaker focusing on food sensitivities, environmental toxins, and the development of autoimmune diseases. In November 2016, Dr. O'Bryan released Betrayal: The Autoimmune Disease Solution They're Not Telling You, an investigation into why our immune system, designed to protect us, begins attacking our own tissue. Currently, over 500,000 people worldwide have watched the docuseries. He holds teaching faculty positions with The Institute for Functional Medicine and the National University of Health Sciences. His 2016 groundbreaking book, The Autoimmune Fix, won the National Book Award and ranked first in several categories on Amazon. The book outlines the step-by-step development of degenerative diseases and gives us the tools to identify our disease process years before the symptoms are obvious.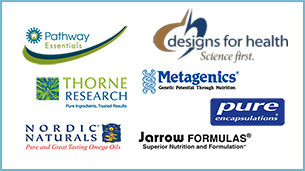 Dana Laake is a licensed nutritionist providing preventive and therapeutic medical nutrition services for over 25 years. Her practice includes the nutritional evaluation and treatment of the full spectrum of health issues affecting children and adults. Dana holds a Master's degree in nutrition from the University of Maryland.
Dr. Kevin Passero a Doctor of Naturopathic Medicine has trained extensively with leading doctors in the field of natural medicine. In his practice, Dr. Passero focuses on restoring harmony to both the body and mind using advanced protocols that incorporate botanicals, homeopathy, vitamins, and nutrition.
Kate Costello focuses on functional nutrition by emphasizing the healing power of whole-food nutrition and wellness practices like movement, stress-reduction and sleep hygiene. Kate earned her graduate degrees in nutrition and health coaching at the Maryland University of Integrative Health, and works as a nutrition advisor at Village Green