Special guest: Adam Jablin is a highly sought-after life coach, corporate consultant, and keynote speaker. Adam has helped thousands of people experience a joy for living, even while under pressure or difficulty. His unique positive energy, compassion, and gift to relate to others has influenced people from all walks of life, including leaders in the fields of health, psychology, entertainment, sports, business and politics, as well as helping everyday folks fighting fears, alcoholism and addictions to unleash their hidden Superman. Adam is the creator of the Hero Project, a high-level coaching program where you become the hero of your own life. He also sits on the Institutional Review Board at Hanley Center, one of the most successful and highly regarded addiction and recovery treatment programs in the United States.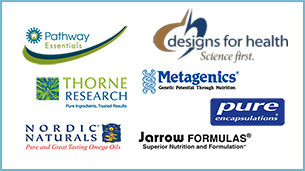 Dana Laake is a licensed nutritionist providing preventive and therapeutic medical nutrition services for over 25 years. Her practice includes the nutritional evaluation and treatment of the full spectrum of health issues affecting children and adults. Dana holds a Master's degree in nutrition from the University of Maryland.
Dr. Kevin Passero a Doctor of Naturopathic Medicine has trained extensively with leading doctors in the field of natural medicine. In his practice, Dr. Passero focuses on restoring harmony to both the body and mind using advanced protocols that incorporate botanicals, homeopathy, vitamins, and nutrition.
Kate Costello focuses on functional nutrition by emphasizing the healing power of whole-food nutrition and wellness practices like movement, stress-reduction and sleep hygiene. Kate earned her graduate degrees in nutrition and health coaching at the Maryland University of Integrative Health, and works as a nutrition advisor at Village Green