Sunday, June 7
Tune in Sundays, 10-11 am on 1500 AM, Federal News Radio (WFED)
Topic: How to Achieve a Healthy Home

Special guest: Andy Pace is a nationally recognized expert on green and healthy building products. As founder of the oldest healthy building supply company in the United States, Andrew has become one of the single most helpful and educational experts dealing with the day-to-day concerns of those individuals who suffer from allergies, asthma and chemical sensitivities. As the leading expert on the topic of Human Health vs Environmental Health, Andrew launched a new green building product rating system called Degree of Green, which is being used by consumers to eliminate the confusion within the green building realm and to help guide consumers to what they truly need.
Andrew has lent his expertise in the field of technical product knowledge to the National Healthy Homes Conference, Paint and Decorating Contractors Association, the Construction Specifications Institute, and the National Hardware Manufacturers Association, as well as numerous regional conferences and presentations.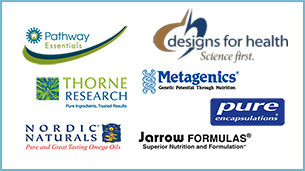 Dana Laake is a licensed nutritionist providing preventive and therapeutic medical nutrition services for over 25 years. Her practice includes the nutritional evaluation and treatment of the full spectrum of health issues affecting children and adults. Dana holds a Master's degree in nutrition from the University of Maryland.
Dr. Kevin Passero a Doctor of Naturopathic Medicine has trained extensively with leading doctors in the field of natural medicine. In his practice, Dr. Passero focuses on restoring harmony to both the body and mind using advanced protocols that incorporate botanicals, homeopathy, vitamins, and nutrition.
Kate Costello focuses on functional nutrition by emphasizing the healing power of whole-food nutrition and wellness practices like movement, stress-reduction and sleep hygiene. Kate earned her graduate degrees in nutrition and health coaching at the Maryland University of Integrative Health, and works as a nutrition advisor at Village Green